Incorporate a customer loyalty program into your marketing strategies
28th December 2021
In today's market, simply having a traditional loyalty program is not enough. According to a prominent CRM platform, good loyalty programs are a key component of acquiring millennial customers. Offering appealing incentives as part of a loyalty program is an essential customer acquisition technique.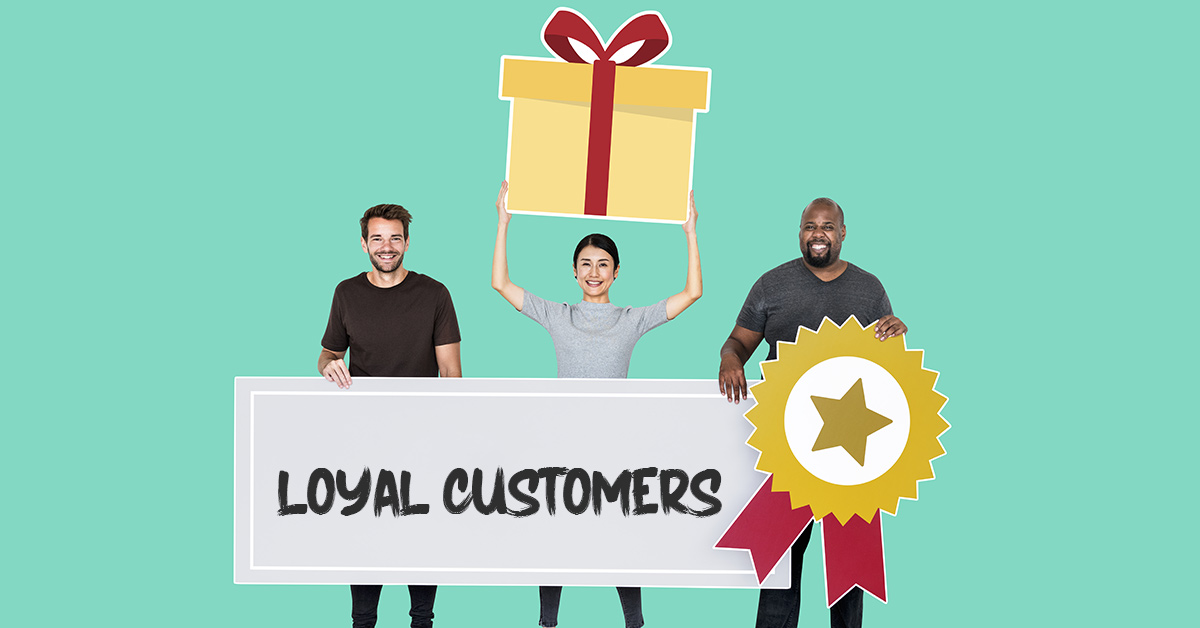 Today, loyalty programs are evolving to lure millennials. Digital rewards are becoming a big hit with many incentives and rewards users. This is because this kind of reward can be used almost immediately and gives a sense of instant gratification.
What is Customer Loyalty?
Customer loyalty is the act of repeatedly choosing a certain company's products and services above its competitors. When a consumer is devoted to a certain brand, price and availability have little bearing on their purchasing decision. They would rather wait and perhaps pay more for the same quality service and product they are familiar with and appreciate. Companies provide customer loyalty programs to their most regular customers in order to foster loyalty and long-term business by providing free items, incentives, discounts, or even early access to new products.
Why should you offer a loyalty program to your customers?
Boost profitability

Increasing customer retention boosts revenues since loyal consumers already trust your brand and are more inclined to spend more. According to researches, raising retention by only 5% through customer loyalty programs may increase revenue by 25 to 95%.

End up saving money

While establishing and running a loyalty program requires an investment, customer retention techniques are generally less expensive than acquiring new customers. Obtaining new customers might even be 25% more expensive than retaining existing customers.

Make customers feel valued

A complete, customized loyalty program will make your customers feel as though they have an emotional attachment with your brand, increasing customer compassion in the event of a disaster. You may boost customer satisfaction by integrating "surprise and pleasure" points or rewards for special events such as a customer's birthday.

Improved connectivity

Loyalty programs provide a direct channel of connection with customers, which may be especially beneficial in urgent situations like a recall. By matching purchase dates, you may inform relevant customers about a recalled product rather than sending a generic email that will be overlooked. You may also use your loyalty program to advertise promotions, special events, and reveal new goods.

Collect precious data

The majority of potential customers desire a personalized approach, with more than half of Generation K and Millennials ranking personalization as a top priority. By enabling customers to fill out profiles as part of your loyalty program, you can collect data that will allow you to not only personalize the service quality, but also create targeted marketing campaigns, strengthen your relationship with customers, and even integrate a reward system.

Attract new customers

A successful rewards program may persuade potential customers in a number of different ways. First, if you provide points or discounts for getting started, you will immediately attract new consumers to your customer data since customers want to take advantage of discounts. Meanwhile, if a client sees a solid loyalty program with easily accessible incentives, they are more inclined to test your brand because the benefits are easily obtainable.

Moreover, customers who are pleased with your brand might share their experiences with others even if there is no referral program. This makes it relatively easy to grow your consumer base by referring more people to your business.
When you're fully aware of the value of a loyal customer, you know that it's more than worth it to try as hard as you can to keep your shoppers coming back. Research shows that the probability of selling to a new prospect is 5-20%. The probability of selling to an existing customer is 60-70%. And while your loyalty program memberships might consist mostly of department stores and grocery chains, you don't have to be a giant retailer to have a loyalty program. In fact, the psychology and strategy that make loyalty programs so effective can be used by any business of any size, whether you're an online SaaS or eCommerce site, or a local business.
There are different types of loyalty programs but the point program/reward system can be an effective one. Let's dig deep into it.
Point program/reward system
Retailers began rewarding consumers for purchases hundreds of years ago with copper tokens (the points) that could be exchanged for discounts or even products. Stamps, box tops, and plastic cards replaced the tokens, but other than that, the programs remained mostly unchanged.
To a significant extent, today's point-based systems are no different than they were in the 17th century. Consumers are compelled to pay money upfront in exchange for rewards that will come out later. Transactions first, benefits later.
You can subscribe to the Quickly Customer Loyalty Program. This will allow you to offer your customers reward points. Simply set the amount your customers need to pay to earn a point and the value of a point in your currency. Quickly will keep tracking the reward points against your loyal customers' phone numbers and they can redeem the points later in your restaurant or shop.
More Relevant Articles