How Automation drives restaurant efficiency
18th July 2022
The restaurant industry is known for its extensive hospitality, from friendly to efficient staff to a captivating environment and quality food. In this competitive age, businesses are implementing different strategies and methods constantly to gain an advantage. Restaurant businesses are also making innovative changes to draw in and build a loyal customer base. If you are looking for new ways to upgrade your restaurant, implementing automated tools to your restaurant would be the best way to go.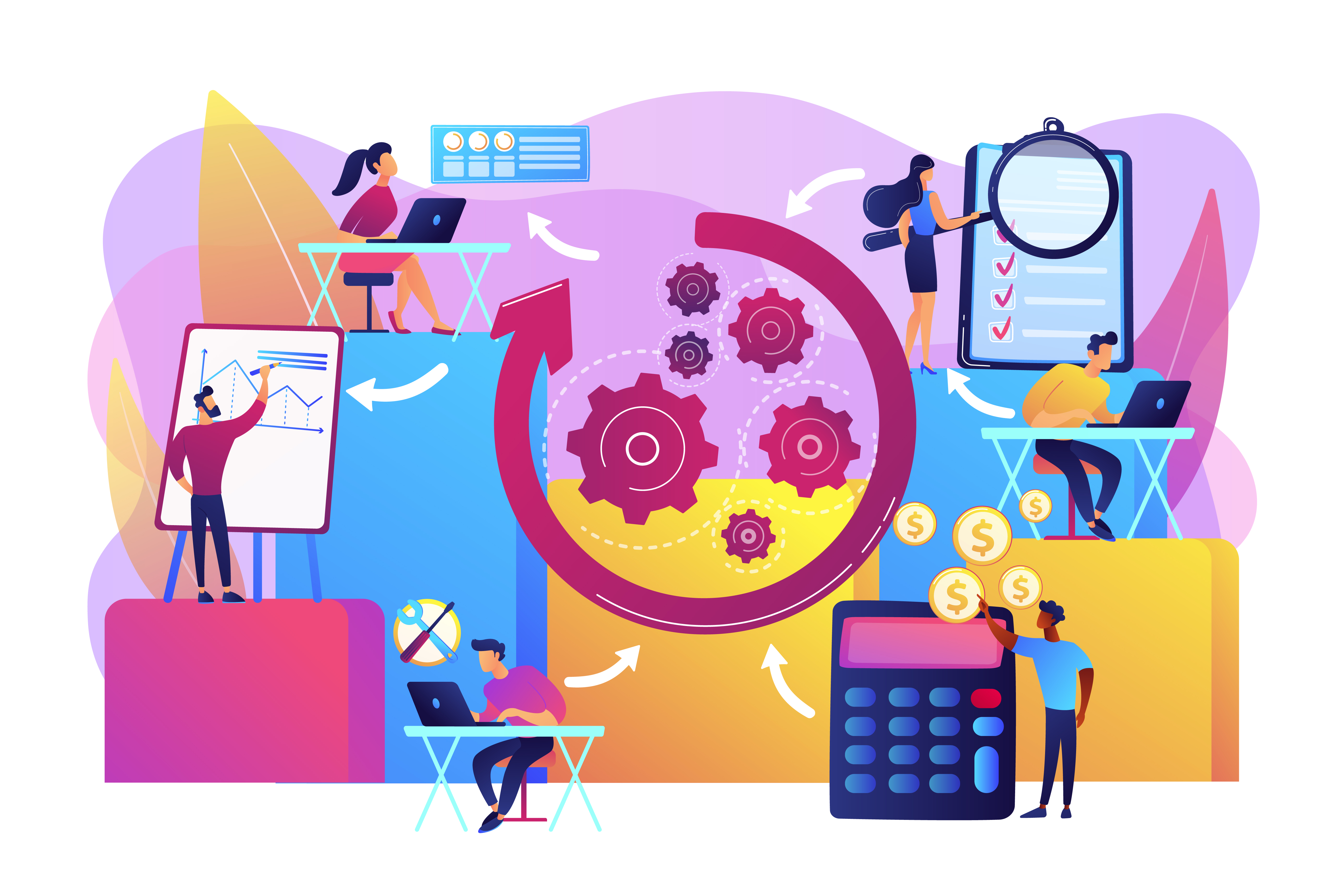 Automated tools such as a Restaurant Management System can provide customers with an easy and tailored experience that is free of human error. While a dedicated staff is a must for a restaurant's success, automation can not only optimizes your staff's performance and workflow but can also increase profits and improve efficiency.
Here are some key advantages of implementing automation in your restaurant:
Efficiency
Automated features such as a kitchen order system or order at table options are excellent for simplifying processes for customers and front staff. For example, during your restaurant's rush hour order-at-table system allows your customers to order when they are ready instead of waiting for an employee to take the order.
A kitchen order system helps employees in easing their workload. As soon as the order is taken, the kitchen staff knows about it. The front staff can also get updates about the order from the kitchen staff and do not need to go and check on it in the kitchen multiple times. These automated tools provide fast and seamless experiences, leading to more customers and increased revenue.
Going Green
Restaurants are opting to use e-Menu for their restaurants, which helps in saving paper and also taking a bit of load off the front staff of the restaurant.
A barcode placed at the table for the customers to scan and view the menu can easily replace a traditional menu that is not very adjustable. In a traditional menu to change a single item/dish, the entire menu has to be re-printed. But in an e-Menu, an item/dish can easily be edited/replaced.
Saving with Inventory Management
To have an inventory management system that does all the reporting and counting for you is an additional advantage to your restaurant. Not only do automated tools like Restaurant Management Software with an integrated POS system like Quickly Restaurant or SquarePOS can manage your inventory, but they can also predict how long your supply will last. With accurate data-driven analytics and reports, you don't have to worry about overspending on inventory, wasting food and resources, or spending hours entering your supply needs manually!!
Marketing Campaigns
Customized marketing programs are vastly popular and effective. The majority of customers expect unique offers tailored to their needs. By utilizing the data in the loyalty program of your POS system, you can launch tailored marketing campaigns.
Ways to start implementing automation tools in your restaurant:
Automated System Integration
In your quest for seamless and convenient tools to help you automate your restaurant's different processes, a POS system that is more like Restaurant Management Software is just the answer. POS systems can now handle a lot of processes and provide efficiency to your restaurant.
Online Ordering drives Customers
Ordering online is more popular than ever, so it is high time to upgrade your restaurant to offer this feature if you didn't already. Ordering online is not only convenient but also a safe way for customers to order and enjoy their meals. It also helps to boost the sales of your restaurant. While restaurants can use third-party delivery apps for online orders, a POS system provides complete control of the ordering process, from communicating with customers to increasing profits without delivery fees.
Reports & Analytics
Analytics brings out insights into profit, sales, customer data, etc. This data is valuable for your restaurant, as it shows what your customers are into based on the orders made.
Implementing different automation tools in your restaurant may seem a bit daunting. There are many POS systems out there like Clover, Square, etc. Unfortunately, no true POS system offers all the features and tools mentioned in the article compiled in the software. But fortunately, a POS system like Quickly Restaurant packs almost all of the tools mentioned.
More Relevant Articles